July 20-23, 2023 | National Harbor, MD
Welcome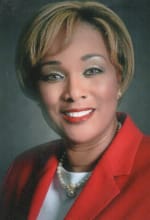 Dear fellow ministers to the Black Catholic community:
Peace be with you!
As we prepare for the Congress XIII gathering in July 2023, we want to acknowledge the difficulties we have all experienced, to some extent, over the past few years. Some have experienced personal losses, and there are many members of our community who are no longer with us, but have moved on to intercede on our behalf in the next life.
In addition to inflicting many losses, the upheaval of the COVID pandemic made planning for this event incredibly difficult as government policies lifted, then were reinstated, and basically fluctuated from day to day, leaving us to wonder whether we could or should contract with a venue for our gathering.
Finally, as Catholic Christians, we simply had to put our trust in God...to do anything else would be fruitless! At that point planning became much easier. Things we saw as obstacles became opportunities, and prayer has produced progress in ways that we could never have foreseen, the fruits of which will be, we believe, the best Congress gathering yet.
We look forward to seeing you at the Gaylord National Resort next July 20-23, 2023, and as always, we send prayers for God's blessings on all you do, and give thanks again for your service to our people.
With prayers for every good thing for you,

Valerie E. Washington
Executive Director, The National Black Catholic Congress